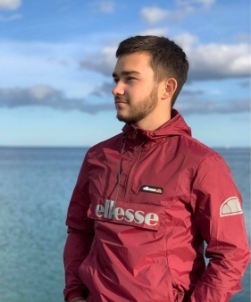 "My internship helped to discover the banking mechanism from a completely different point of view, gaining a lot of experience that I am sure I will apply in the future. While working in the Cards and Individuals Division within Branch no. 03 Chisinau, I watched the bank's employees consider customer service as their priority and solve and attend individually to any customer issue.
In addition, Victoriabank offers flexibility during the internship, which is expressed by the possibility to transfer to different divisions of the branch where you are to discover the work of different areas of the bank. I was pleasantly impressed by the bank's team, which offered me support and guidance throughout the internship to gain the necessary experience.
Many details are unseen by the bank's customers, details that ensure the highest level of services offered by the bank, the enormous mechanism of the bank that works continuously due to the entire team, high and transparent standards that are always respected. I recommend to students who need an internship to apply to Victoriabank without hesitation.
The knowledge gained here will help you to develop both professionally and personally, especially if you are not sure in which field you want to start your career after graduation, an internship will help you understand it better. In addition, being a student in Denmark, I do not hesitate to urge colleagues from abroad to take advantage of such an opportunity to practice at home in the Republic of Moldova", Alexandru says.